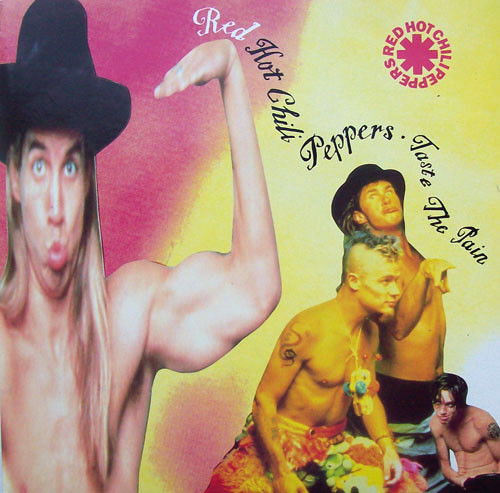 RECORDING INFO:
Dates: Late 1988
Players: Flea, John Frusciante, Phillip Fisher, Anthony Kiedis.
Additional Performers: Dave Coleman (cello)
Recorded at: Track Record, 5102 Vineland Avenue, North Hollywood, CA
Produced by: Michael Beinhorn
Engineered by: Eddie Delena
Mixed by: Dave Jerden
Released on: April 1989 on the Say Anything soundtrack; August 16, 1989 on Mother's Milk
Purchase on Amazon
SONGS RECORDED:
Taste the Pain
released on the Say Anything soundtrack and Mother's Milk
NOTES:
This song, which appears to be John's first recording with the band, was recorded prior to the rest of the Mother's Milk sessions, and doesn't feature Chad on drums. Instead Phillip Fisher, of the LA band Fishbone, plays on the track.
It's exact recording date is unknown. However, Chad joined the band in early December of 1988, and D.H. Peligro left in late November, so there was a very small window in which the band was without a drummer.
According to this article, and from conversations with Michael Beinhorn, it was written and recorded specifically for the Say Anything soundtrack.
The song was cut down when it appeared on Mother's Milk, and features a longer solo section for each band member on its appearance on the Say Anything soundtrack, which you can download here.